by Nancy Hicks, courtesy of Lincoln Journal Star
Michelle Tilley likes old-fashioned books, the ones printed on paper.
She likes the feel in her hand as she turns the page, the weight of the book in her lap. But when she's going on vacation, Tilley downloads e-books from the library. Instead of weighing down a suitcase, "I take all those books on my tiny little Kindle."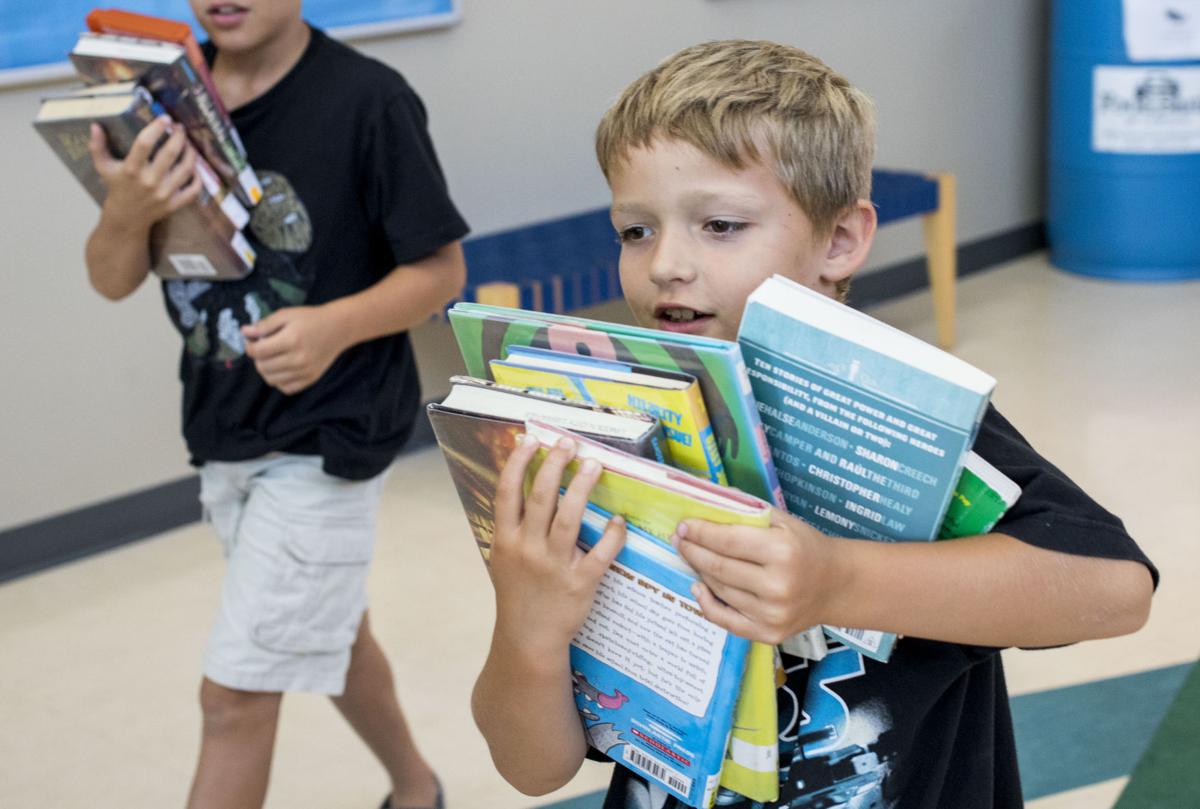 And for the past decade the pattern of library use has been slowly changing.
The number of electronic delivered e-books, movies, TV shows, audio books, and music loaned to Lincoln (NE) library users has exploded, from 7,008 in fiscal year 2006-07 — the year electronic downloading became available — to 244,874 last fiscal year. Print material remains the heart of the library's loan service, though its use is dropping. The number of print items loaned has dropped gradually from nearly 2.5 million in fiscal year 2008-09 to a little more than 2 million last fiscal year.
But the library is more than loans. It provides access to free Wi-Fi and to computers, to meeting rooms and to an assortment of classes and activities. Last year, people signed up to use library computers for more than 214,000 sessions. This July and August, the libraries scheduled almost 200 free activities, from preschool storytimes to adult book discussions, though most are aimed at children.
Emily Killhan and her three children spend an afternoon a week at the library and use almost everything it has to offer. The whole family participates in the summer reading program.
"The kids have probably read about 50 books this summer and have already picked up their prizes," including tickets to a Saltdogs game, an ice cream cone, a train ride at the children's zoo, a visit to the children's museum, Killhan said.
The children max out their Hoopla account — access to e-books, movies, TV shows, audio books — every month, which is 10 downloads. Most of the time they use Hoopla for e-comic books and graphic novels, she said.
Mom also uses Hoopla for movies and TV shows, because it is easy to download. And she listens to books downloaded to her phone during the hours she spends in the car and waiting for children at their activities.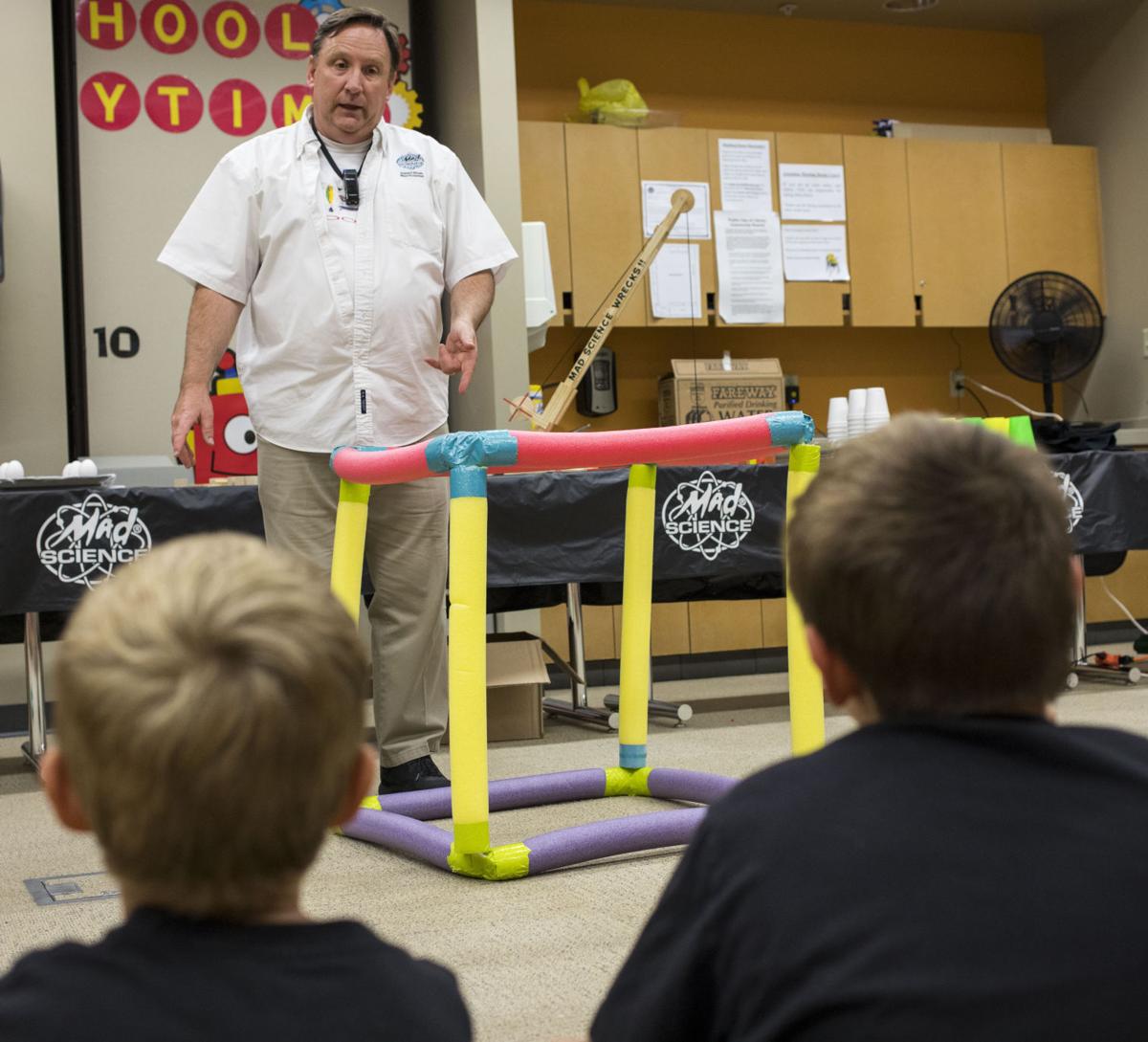 The toddler goes to storytime. The older kids belong to book clubs. The children made bookmarks during a makerspace program using a three-dimensional printer. "It's just a great resource," Killhan said of the library. "There is something to do every day. And it is free, taxpayer-supported," she said.
The libraries' $9.5 million general fund budget costs the owner of a $150,000 home about $60 a year in property taxes. Library Director Pat Leach and her staff monitor use trends, locally and nationally, as they decide how to spend the almost $900,000 in acquisition funds each year.
Old library favorites are still in demand, Leach notes. Millennials still like print books. And the library still checks out a lot of DVDs, because not everyone can afford Netflix, she said.
The use of computers at libraries has dropped a little over the past decade. But people can now bring their computer, or their phone, into a library and tap into free Wi-Fi, she said.
A new $50 million downtown library in the planning stages could have an auditorium with seating for 250, places for people to use borrowed laptop computers or their own laptops, a café run by a private business, group study rooms and smaller tutoring rooms. It will also likely have makerspaces where people can use equipment -- like sophisticated printers, or sewing machines -- that they may not be able to afford for their homes. It may even have an audio visual lab for making and editing videos.
How the library is used may be changing, but the underlying philosophy remains the same. "People use the public library to learn and to stay connected. That's been true for 150 years," Leach said.
Keri Rockwell, who describes herself as a reluctant reader, is a library fan. She does much of her reading using books on tape, or books downloaded from Hoopla to her cellphone. "I'm a fan of the lady mystery genre. I will be opening up my own detective agency, me and my grandsons," she said. She takes her toddler foster daughter to storytime. She has gotten movie versions of books her daughter read in high school.
The library has a lot of things people don't realize, she said. That includes help with taxes, a homework help line, and a place to get information and help in getting that information.
When Rockwell found out she had breast cancer, she used the library to do her research. And she knows the library can be a refuge in the summer, "a nice air-conditioned spot to take your kids and hang out, to get DVDs and books and see friendly faces."
"And it's free," she said.