by Megan Osbourne, courtesy of The Herald-Dispatch
The Cabell County Public Library (WV) was chosen by the American Library Association for a connected internship earlier this year, and the intern sponsored by the program is wrapping up her final hours before she goes back to school.
Rebekah Nix, a 16-year-old rising junior at Huntington High, spent her summer working in the youth department at the library, where she got the opportunity to interact one-on-one with the library's youngest patrons.
The CCPL was one of 50 libraries from 35 states for the Inclusive Internship Initiative, which is funded by the Public Library Association, a division of the ALA. The III aimed to provide funding for a mentored internship for high school juniors and seniors from diverse backgrounds in which they would engage with multiple areas of librarianship, such as administration, programming and user services. The program included a trip to Washington, D.C., for a kickoff event and will conclude with a wrap-up event in Chicago this fall.
"Internships are a really good introduction to the workforce and since I've never really had a full-time job, and I'm kind of looking into what I want to major in in college," Nix said. "This was a really good opportunity to do that and also get paid."
Assistant Director for Youth Services at CCPL Breana Bowen said the library received hundreds of impressive applications from across the Tri-State for the internship, but Nix was the obvious choice. Nix has volunteered at the library since 2015, when she was still in middle school. Bowen said Nix is incredibly loyal - volunteering at the library through spring breaks, Christmas breaks, Thanksgiving breaks and every day of the teachers strike.
"They want to expose teens not just to the field of librarianship, just public service in general," Bowen said. She served as Nix's mentor throughout the program. "[Nix] has always let it be known that she wants to have a career in some form of public service, she just hasn't narrowed it down yet because she's still a young adult. I hope in some way that she gained something from this experience to where we're able to somewhat shape her life a little bit."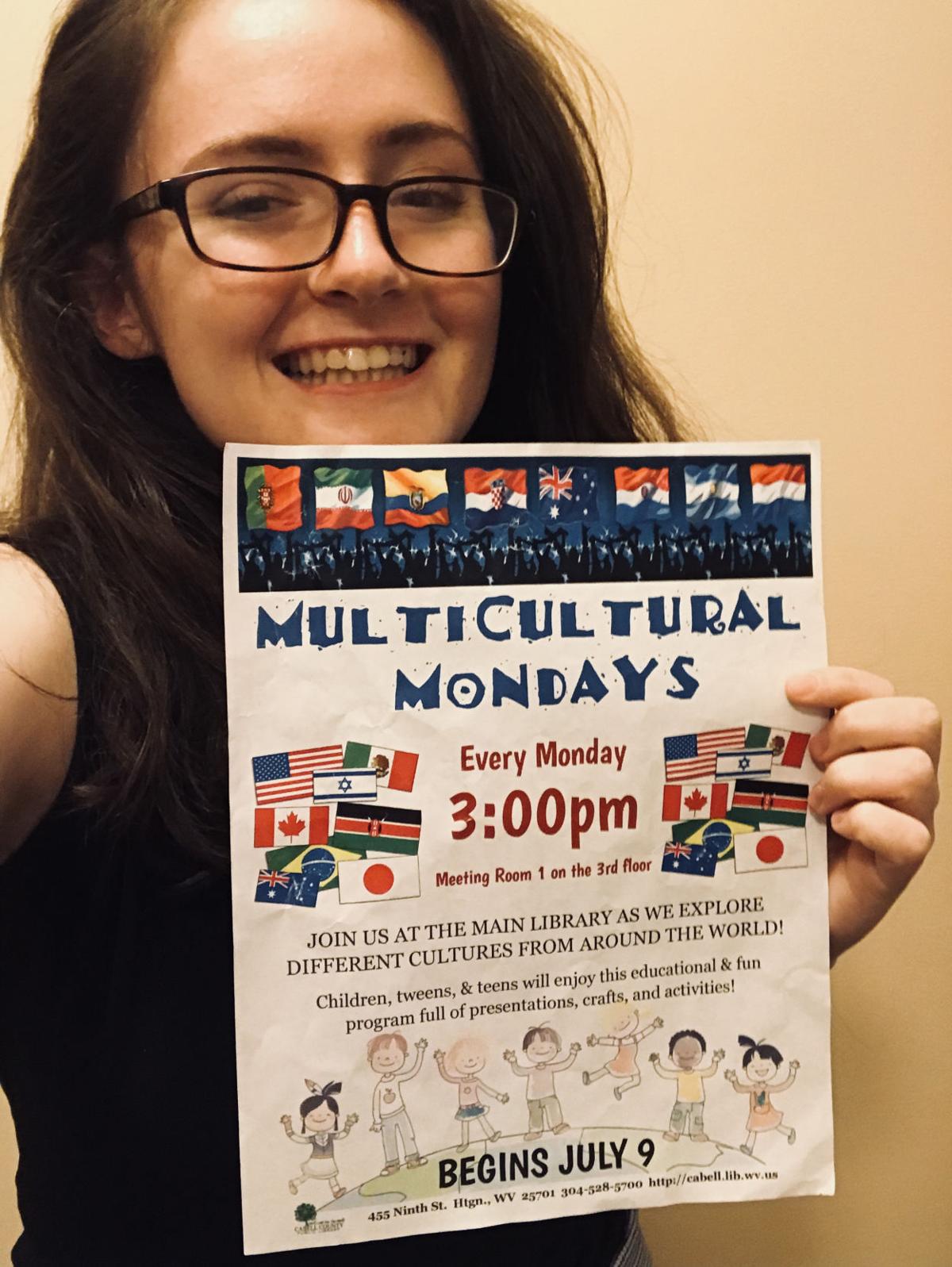 During the course of the internship, Nix developed a program she called Multicultural Mondays in which she invited people within the Huntington community who come from different backgrounds to showcase aspects of their culture in an educational manner.
"We're really fortunate that Marshall is right down the street to where we have this mecca of people and communities from different cultures," Bowen said. "She was able to pull all of these people from Marshall, from crazy awesome diverse backgrounds and have them in the library. It could have been possible, but Rebekah made it happen. It's been really unique to see the exposure here to other cultures in the community just from the program she started."
Bowen said parents were thankful for the program because their children may have never been exposed to other cultures had it not existed.
"I really liked creating my own program and thinking about what problems there are in the community and the demographic in mind, and then trying to work around that and seeing what I could do to edit my program to continue on with it," Nix said.
Nix said though her internship hours will be over soon, she plans to volunteer without pay to continue to put on Multicultural Mondays, and attempt to attract teens and tweens by promoting it in middle and high schools.
"Here you have this teenager, she's going into her junior year of high school, and in her free time she wants to give back to her community and to her library. It's just so rewarding," Bowen said.
Bowen said the library takes rolling applications for teen volunteers who are interested in working with the library.