by Margaret Reist, courtesy of Lincoln Journal Star
Never underestimate the power of a good competition.
Meredith Fickes doesn't, which is why the Mickle Middle School (NE) librarian is spending an increasing amount of her time creating boxes with all sorts of locks on them and the puzzles that must be solved to open them.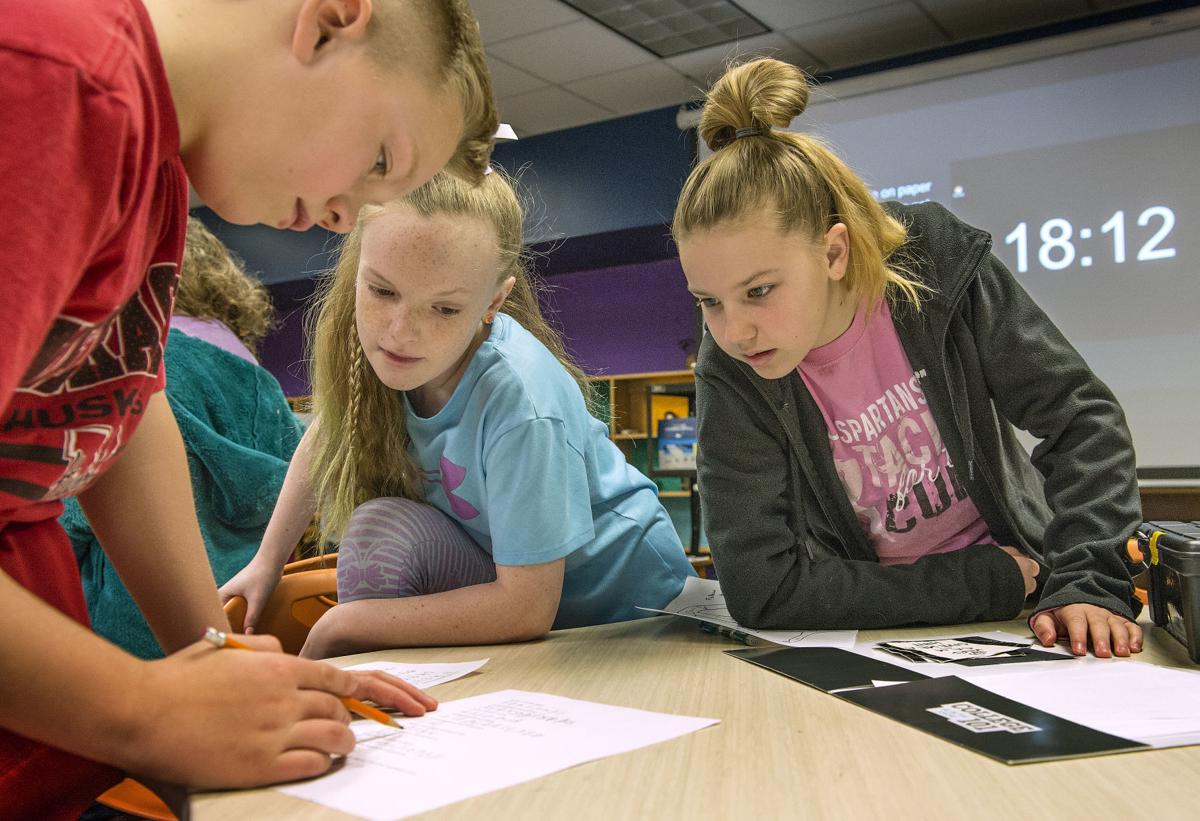 It's why, on a frigid Thursday morning, sixth-grade social studies students spent first period in the library using what they'd learned about ancient Egypt's pharaohs and pyramids, empires and hieroglyphs to solve word and number puzzles that unlock nondescript plastic, black boxes.
No, these sixth-graders were going to get into those boxes before the 40 minutes on the digital timer disappeared, even if the only thing inside was a colorful, handmade sign that said: #CRUSHEDIT.
That and the opportunity to have Fickes snap their picture and tape it to her crowded "breakout box wall of fame."
Fickes said she loves seeing how engaged the kids become in the game, how they work together to solve the puzzles — a process that sometimes comes right down to the last seconds (a good lesson on not giving up).
"It's great for working in teams and problem-solving," she said. "It's a different way of doing school, of thinking about it and being into it."
Patterned after the popular escape rooms — live-action games in which groups of people get locked in a room and must solve a series of clues to escape — Fickes' breakout boxes are a way for students to review material before a test or learn new material.
She found a Facebook page for similar academic breakout boxes and decided to give the idea a try last year, enlisting help from the school's social studies teachers.
They shared whatever they were studying in a particular unit, and Fickes created the breakout boxes, each of which has five different kinds of locks. She created two breakout box puzzles last year and shared them at a staff meeting — and before long, every teacher wanted them.
This year she's made them for English, math, science and French, in addition to social studies.