by Robert Berlin, courtesy of The Daily Times
Every Tuesday evening, a small corner of the Blount County Public Library (TN) turns into a land of fantasy, dragons, enemies and magic for a group of more than a dozen young Dungeons and Dragons enthusiasts and adult gamers.
First published in 1974, Dungeons and Dragons was developed as a fantasy tabletop role-playing game where each player is assigned a specific character to play. The characters embark upon imaginary adventures within a fantasy setting refereed by a dungeon master.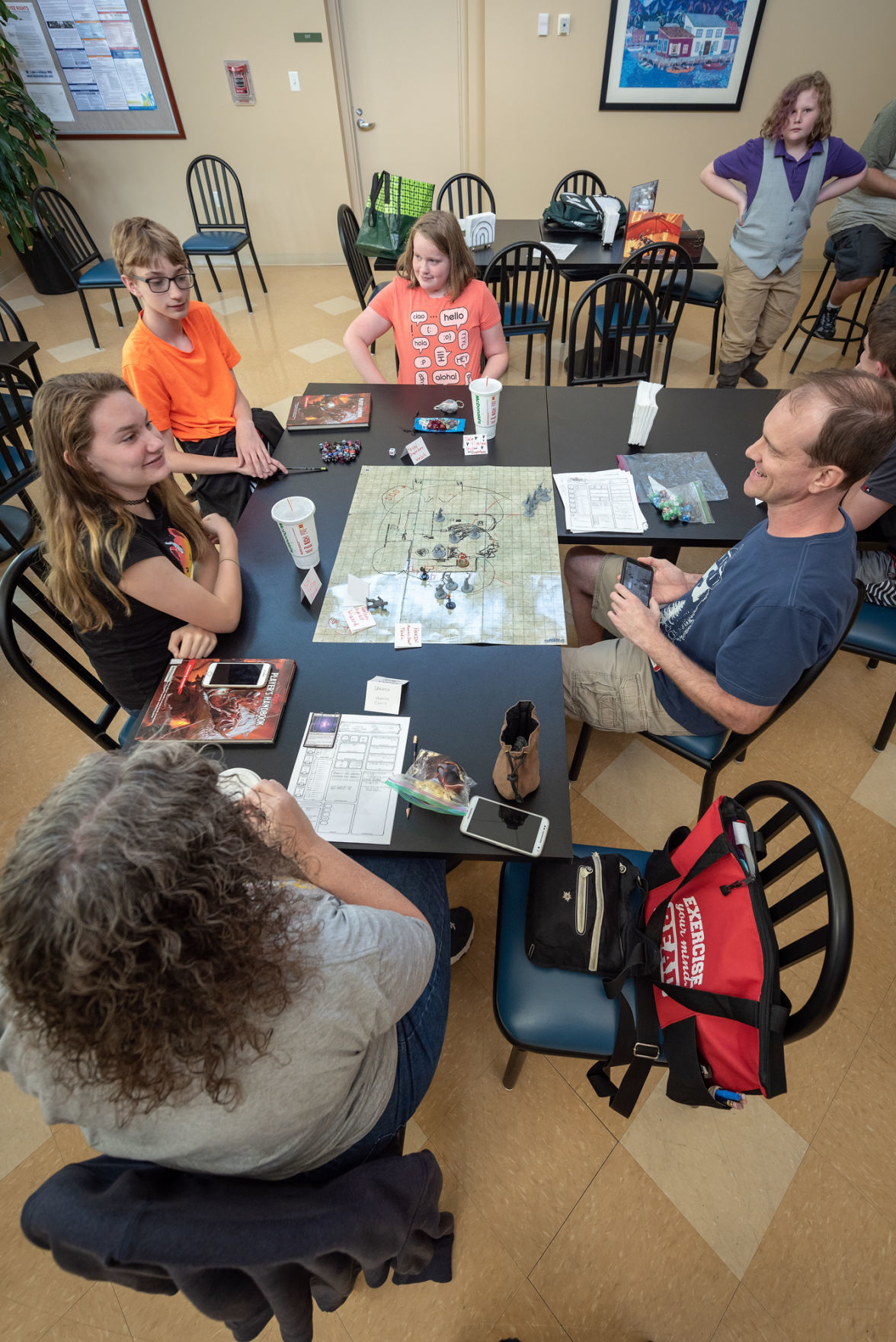 Characters join together to solve problems, engage in battles and gather knowledge and treasure. As the characters achieve goals, they become increasingly more powerful and able to tackle bigger challenges and adventures.
There is no board to this epic adventure game, though. Instead, players use pen, paper, dice, miniature figures and an active imagination to create their own challenges.
The game has won multiple awards and has been translated into multiple languages beyond the original English. According to the game's publisher, Wizards of the Coast (a division of Hasbro), it remains one of the most popular games in the world with more than 20 million people playing the game with more than $1 billion in game-related sales of books and supplies.
"It really helps develop reading and math skills," said local organizer Randy Royse, who's been playing Dungeons and Dragons since the 1980s. "Players have to think in more creative ways. They get to experience a different world that they're involved in building and have to decide how they're going to interact with it."
At a time when many people believe video games have taken over the imaginations of young people, Royse points out that the organizers worry about having enough space to accommodate the players each week. He also pointed out the library staff allows the group to meet in the staff lounge area so "we can be a little louder than we usually could be in the library."
Brandon Clackum started the group in November 2016.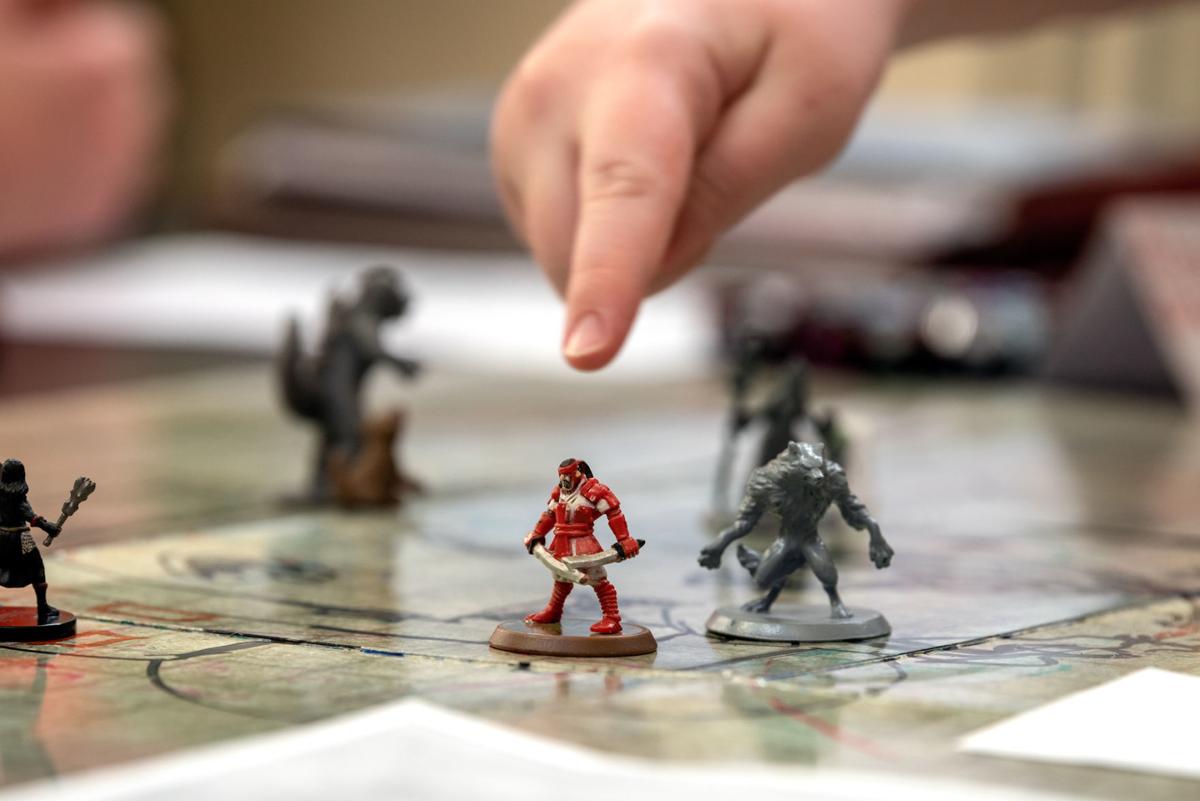 Royse said Clackum was not able to play Tuesday, but he has worked to grow the adventures created at the library from a handful of players to sessions with as many as 21 individuals playing three campaigns.
The group is open to players who are 12 years of age and older at any skill level. Players also can connect between sessions via the library's Dungeons and Dragons Facebook group called "BCPL Dungeons and Dragons."